As a homeowner, it's essential to understand the value of your Glendora home. You want to ensure that your home stays in the range of other homes in the area so that if you decide to sell, it'll be an appropriate value for the neighborhood. There are ways to determine how much your Glendora home is worth on your own, or you can hire a professional to help you choose the value of your home.

If you've determined your home's value and need to increase it to be competitive in the Glendora market, this list will also provide you with a few tips for home projects that will give you a decent ROI for your investment.
Online calculator
One way to get an idea of how much your Glendora home is worth is to use an
online home value calculator
. An online calculator will use various home and market data to estimate your home's value. While this may be the fastest and cheapest way to put value on your home, it's also going to be the least accurate option.
An online calculator is best used as an initial step in determining your home's value. While it'll use data specific to your property and from the local market, it won't account for any updates and renovations that you've had done to your home, like a kitchen remodel or when you last replaced your roof.
Professional appraisal
While you need a home appraisal before a lender gives out a mortgage for any
Glendora home for sale
, if you're a homeowner, you can
request a professional appraisal
at any time. Before delivering a finalized report, professional home appraisers will consider several items. They'll look at the Glendora real estate market and the value of other homes. They'll also evaluate the characteristics of your property, including improvements and the land on which your property sits. Hiring a professional appraiser will cost several hundred dollars, so be prepared to make a small investment for a professional appraisal.
Real estate comps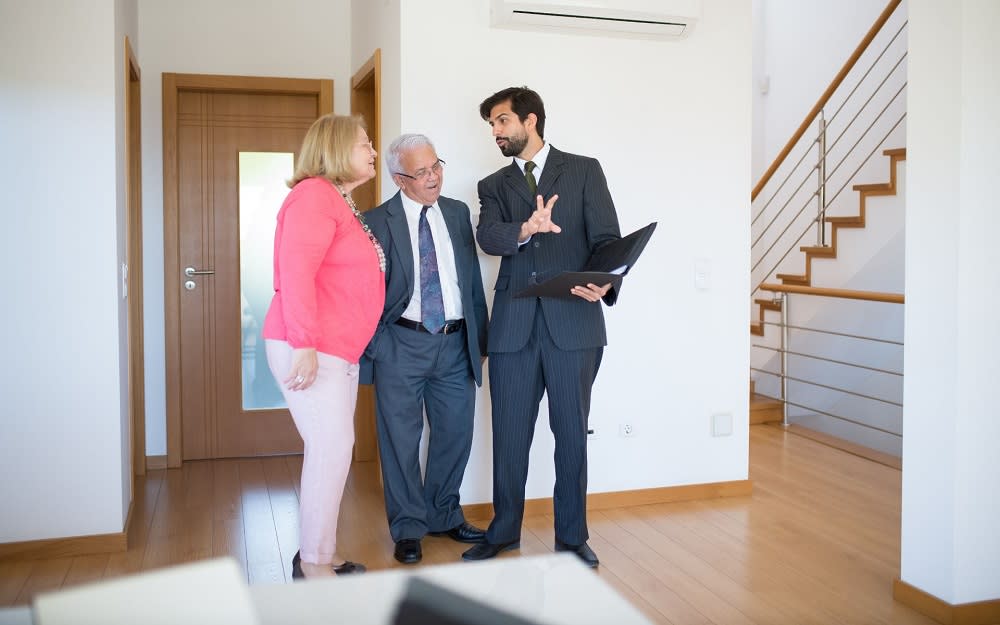 Real estate comparisons
are another way to tell how much your Glendora home is worth. You can find this information yourself, or you can request a local real estate agent to help. You'll want to start by putting together all of the details of your home. You'll want to know your square footage, the number of bedrooms, bathrooms, and additional rooms, the age of your home, and the size of the lot it's on. Then, you can begin researching other homes in the area. Find homes with similar features to yours and start making comparisons.

This is also an excellent way to determine if your home has the same value as other Glendora real estate in your area. After you find details on other Glendora homes for sale that are approximately the same age and square footage as your home, you can decide whether your home needs improvements to bring it up to date with these other homes.

Bear in mind that while real estate agents are happy to help you determine the value of your home, they're also hoping to become your real estate agent when you're looking to sell your home.
Increase your home's value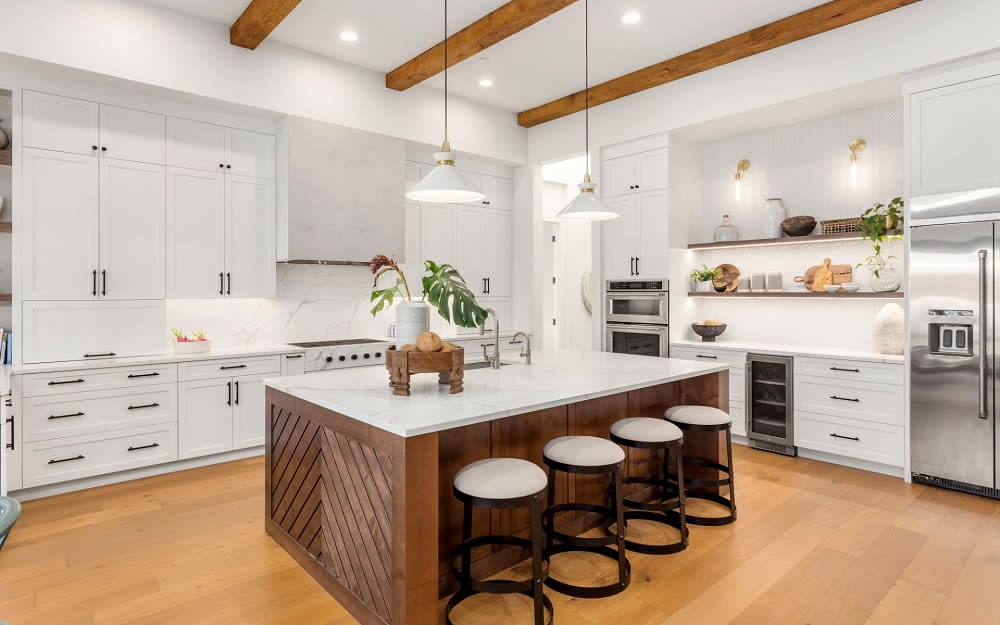 If you've pursued these three ways of telling how much your home is worth and decide that you need to do some renovating and remodeling to bring the value of your home up, several projects can provide you with a decent
return on your investment
, or ROI.
A kitchen remodel
is one of the larger home renovations that will provide you with a decent ROI. Families spend a lot of time in the kitchen, and remodeling trends show the need for a large, functional space. Find out what other kitchens look like in the area and try to complete similar—though not exact—renovations.

If you don't want to commit to an extensive renovation like a kitchen remodel, several smaller renovations will still give you a decent ROI. A fresh coat of paint or a re-stain of hardwood floors will both increase value and give your home a fresh new look. You should also consider making minor repairs that will increase your home's value and make it more appealing to buyers, including plumbing fixtures, electrical outlets, and lighting fixtures.

One of the greatest ROIs in home improvement is landscaping. Landscaping will have nearly a 100% ROI and provide your home with a large amount of curb appeal for potential buyers. While looking outside your home, consider replacing the windows and doors and repairing the sidewalks.
When you're ready to go from determining how much your piece of
Glendora real estate
is worth to preparing to sell, you want to work with a real estate professional. Choose a real estate team of experts who know the area and the market well and can help you get the most out of your home sale.
BR Real Estate
is a full-service brokerage staffed with many professionals who will help you along your journey from listing your home on the Glendora real estate market through the signing process. Reach out to BR Real Estate when you're ready to start listing your home for sale.