When it comes to real estate investing, finding the perfect investment property is only the first step. Many investors get stuck when they start looking into real estate financing. However, it doesn't have to be hard, and you don't need a lot of money to get started. There are plenty of options for real estate financing—you only need to find the right one to fit you, your goals, and your business strategy. Once you take the time to really understand your financing options, you might be surprised to find how accessible financing can actually be. In this article, you'll learn what exactly is real estate financing, its benefits, and the various options you can look into.
What is real estate financing?
Real estate financing
describes the funds that an investor secures for an investment property. It's a contract between the investor and an outside source in which a loan is given to purchase and renovate a property. Instead of paying all cash for your investment, you can make a small down payment and then borrow the money in the form of a loan to pay for the rest of the balance. As a beginner investor, you might feel overwhelmed by the idea of investing if you don't have much capital, but there are actually plenty of ways to acquire capital for a new investment. Below, we'll go over several types of financing available so you can learn about your options.
Benefits of financing
Since real estate investment is one of the best ways to generate wealth, learning how to finance your investments can garner a huge return. When you finance today, you lock in the interest rates no matter how many years it takes to pay it off. Once you pay a small down payment, you'll control 100% of the rental property, be able to deduct interest and reduce taxable net income, and reduce risk by diversifying investment capital across several properties. Some investors who
could
pay in cash choose to finance properties for
these benefits
.
Options for real estate financing
There are so many financing options that it can be hard to pin down which one is right for you. However, by looking at your long-term goals and preferred investment strategies, you can decide which options to pursue. Read through these different types of financing and weigh the pros and cons of each to determine which ones are worth exploring for
your investment
.
Conventional financing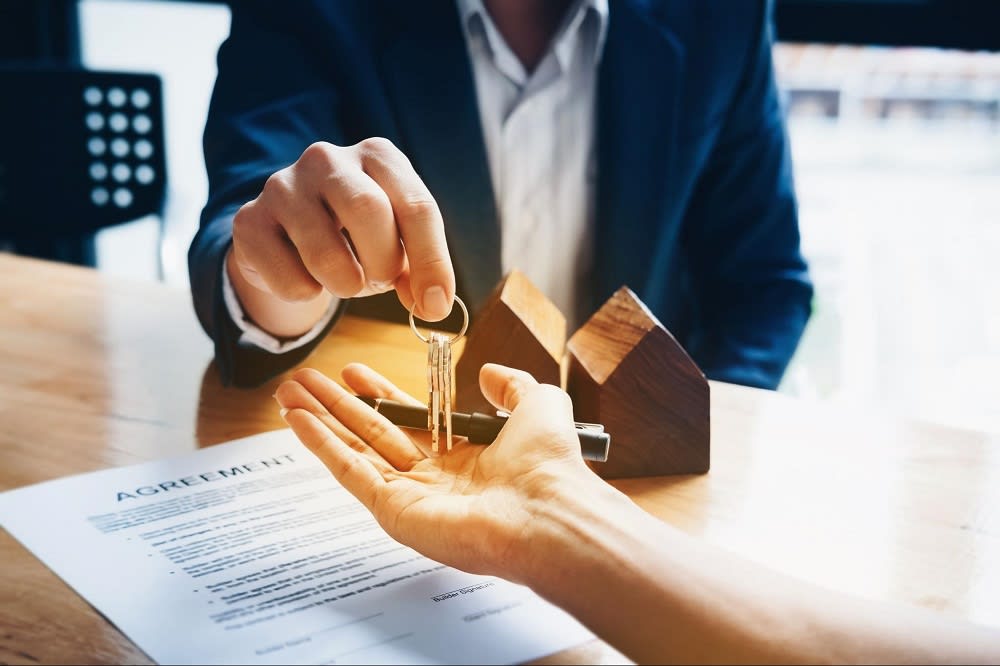 Photo courtesy of Shutterstock

Conventional loans can come from banks, credit unions, or savings and loan associations. These require minimum credit scores and maximum loan amounts. They commonly have 30-year terms, making conventional financing ideal if you plan to hold onto your rental property for a long time.
FHA financing

FHA stands for Federal Housing Administration. The FHA offers loans intended for people buying a primary residence rather than a rental property, but they're commonly used by people who want to rent out a room or unit within their home. The down payment amounts and loan qualification criteria for FHA financing are less strict than with conventional financing.
FHA 203(k) loan

This is a rehab loan, meaning that the borrower can use the money for purchasing the home as well as any renovations or repairs. Keep in mind that these are only available if you'll be occupying the house, not renting it out.
VA financing

VA stands for Veterans Affairs. These loans are for veterans, service members, or surviving spouses who want to own a primary residence. Extra benefits come with these loans, including no down payment requirement, limited closing costs, and low-interest rates.
SDIRAs for real estate

If you have a significant amount of savings in a retirement account, an SDIRA for real estate might be for you. With an SDIRA, you can transfer funds from a retirement account to be used to purchase real estate.
Home equity loans and HELOCs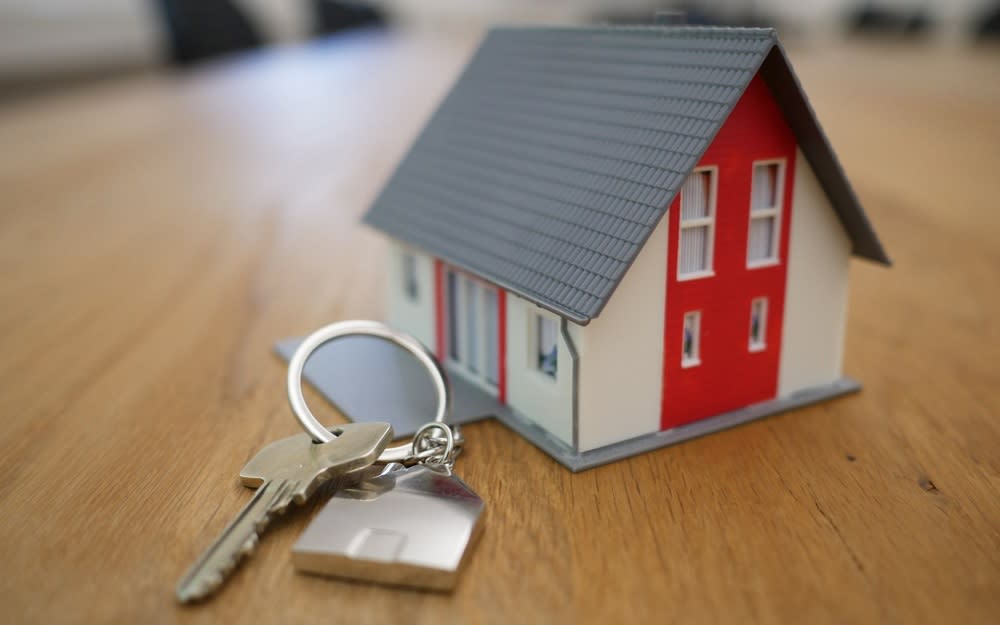 Photo courtesy of Unsplash

These financing options are two ways to borrow against the equity of the property without having to sell. Typically, an investor can borrow about 80% of the home's equity for either the purchase or down payment of a rental property or to make repairs and renovations. HELOC stands for home equity line of credit, and it works as a line of credit against the equity of the home and is available if the investor needs it.
Private money lender

For investors who can't qualify for a traditional loan, a private money lender might be a good option to consider. Private money lenders invest in real estate debt rather than equity, and they collect fees and interest on the funds they loan.
Hard money lender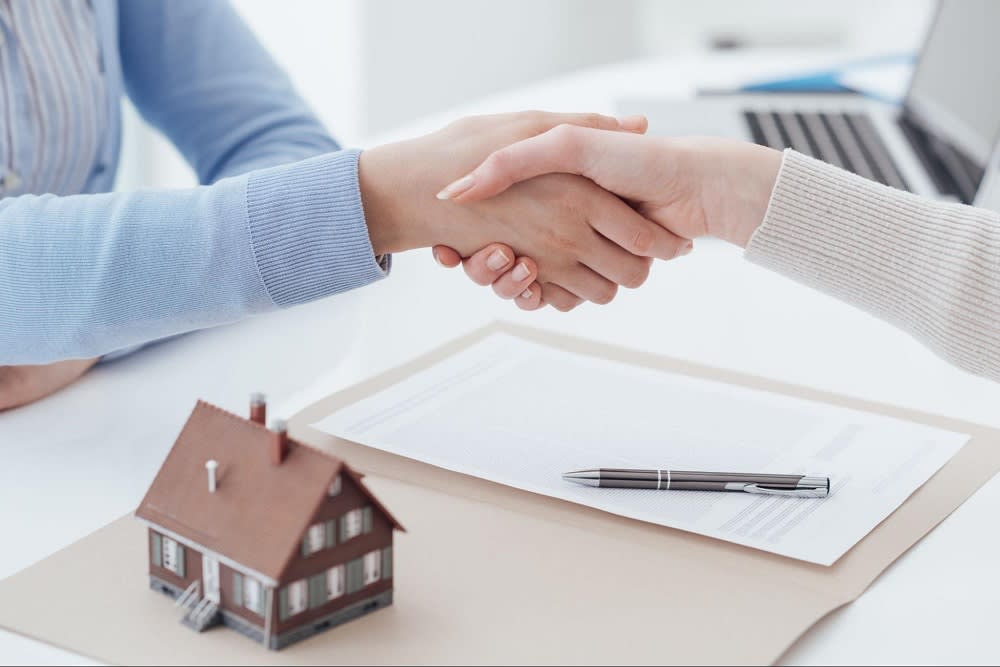 Photo courtesy of Shutterstock

A hard money loan is ideal only if you need money fast for a short-term loan. While the interest rates and fees are much higher than other options, it's often a good choice for investors who want flexible loan terms or have poor credit.
Portfolio loan

A portfolio loan is held directly by the lender, rather than on the secondary mortgage market like conventional loans. These come with more flexible terms and down payment amounts, but stricter qualifying standards and higher interest rates and fees.
Blanket mortgage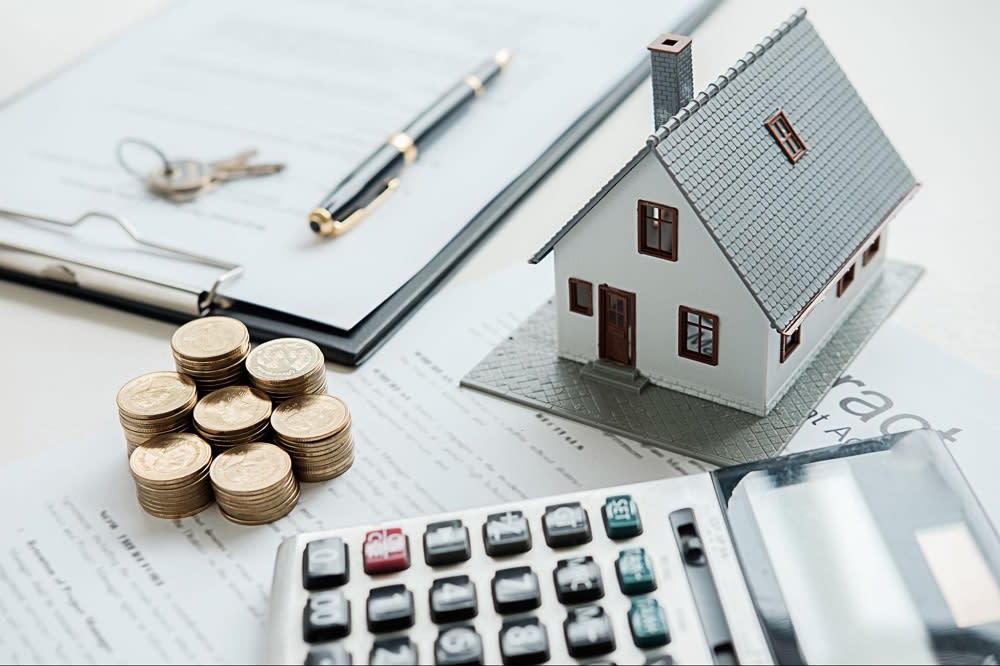 Photo courtesy of Shutterstock

As the name suggests, a blanket mortgage is a single loan used to finance more than one property. Each individual asset serves as collateral for the others.
Limited liability company

An LLC is another way to finance real estate. It's unlike the other options. The LLC owns the property and investors own membership shares of the LLC. Members can loan money to the LLC in exchange for P&I payments and they can invest in the equity to share in the profits when the property is sold.
Owner financing
Photo courtesy of Shutterstock

You can also get financing from the seller themselves. If they have a small outstanding mortgage balance, they can provide financing. The investor would pay the down payment followed by installments of P&I directly to the seller.
Are you ready to get real estate financing for your investment?
Whether you're looking at Glendora real estate or
Pasadena homes for sale
,
BR Real Estate
can assist you with all of your real estate needs in cities throughout the country. From purchasing and selling to leasing and development, this full-service brokerage team can help with both residential and commercial properties in Glendora as well as Los Angeles, San Diego, and more.

*Header photo courtesy of Shutterstock