Selling a house is no simple task. It can be overwhelming to find a trusted local real estate agent, monitor the market, price your home competitively, coordinate private tours, negotiate with buyers, and plan your own move all at the same time. It's easy to get lost in the confusion and potentially risk missing something crucial. Mistakes made while selling your home can be incredibly costly, but with these five expert tips, you can ensure the process goes smoothly. Read on for an overview of how to reach success!
1. Find the right time to sell your home

The fluctuations in the market can be chaotic and confusing at times, as prices rise and fall with the seasons and the economic landscape. Trying to sell your home without expert insight and knowledge of the local market is like trying to sail without a map or compass–you're going to get lost.

Fortunately, experts have been tracking the market trends for years in order to determine the optimal time to make the sale. Your knowledgeable agent will be able to map out the historical and recent data on Pasadena homes for sale to pinpoint the best time to sell your home. The ultimate goal, of course, is to get the highest offers.
Typically, the time period from
late May through August
shows the highest market activity, as most buyers are on the hunt for new properties during the summer vacation season. With that in mind, however, your own personal timing matters a lot as well. Discuss things with your
Pasadena real estate
agent to come up with a solid strategy for timing your entrance into the market and advertising your home effectively.
2. Conduct a pre-listing inspection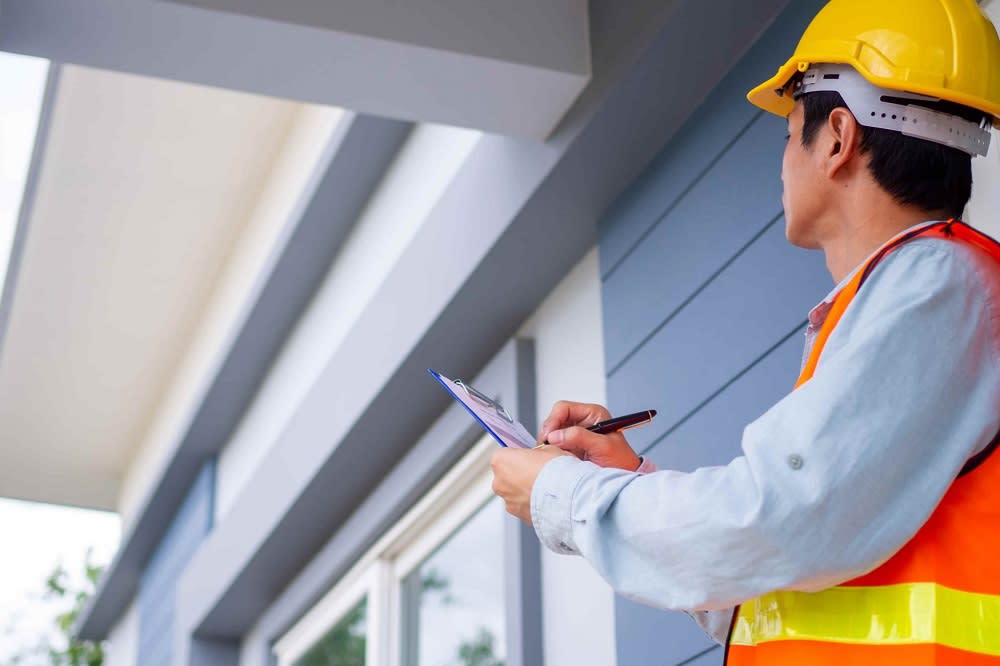 Photo courtesy of Shutterstock

An essential step that some homeowners miss is the pre-listing inspection. This is an important part of selling your property because it will reveal potential issues and damages that may have gone unnoticed. A licensed inspector will evaluate the interior and exterior of your home and provide you with an inspection report detailing the findings and any repair recommendations. With this knowledge in hand, you'll be able to focus on addressing any areas of concern before listing your home on the market. This will help give potential buyers peace of mind that your home was well taken care of. You may also want to conduct specialized inspections, such as those for roof damage, termites, asbestos, and other potential issues.

The buyer will ultimately conduct their own inspection during the purchasing process, and they may request that you complete repairs as part of the inspection contingency, such as replacing the roof or HVAC system if it's nearing the end of its life.

You may also want to speak to the Los Angeles County Assessor (or have your agent do so) before you start the selling process. This will help with pricing and ensure there are no surprises once the sale moves forward.
3. Set the stage for success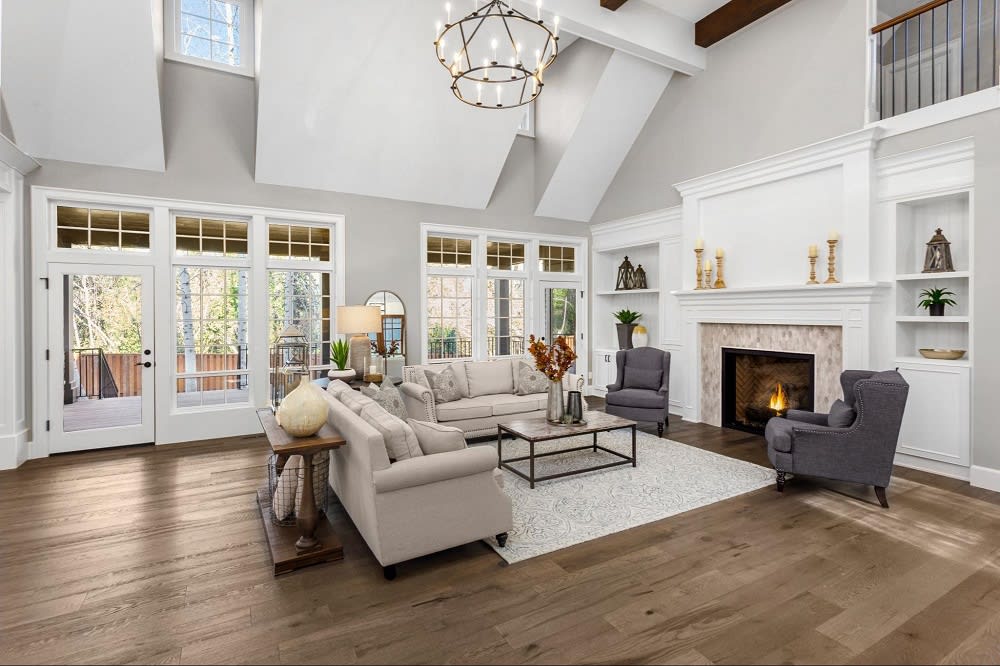 Photo courtesy of Shutterstock

It's not enough just to have a gorgeous home — you also have to make sure your potential buyers think it's the MOST beautiful home for sale in Pasadena. To ensure this, every aspect of their visit has to go right. If you've got young kids or a loud dog, make sure they're out of the house and remove any distracting evidence, such as pet food bowls, toys, or throw pillows covered in pet hair.

Secondly, try to have your Pasadena real estate agent schedule a showing on a sunny day that will ensure potential buyers are in high spirits, and if you must be there for the showing, make sure you let your agent do all the talking.

Finally, create a pleasing environment before the first potential buyer walks in the door. Burning some scented candles, baking a batch of cookies, opening all the curtains, and playing some soft classical music will set the stage and make your home welcoming.
4. Utilize high-end pictures in your listing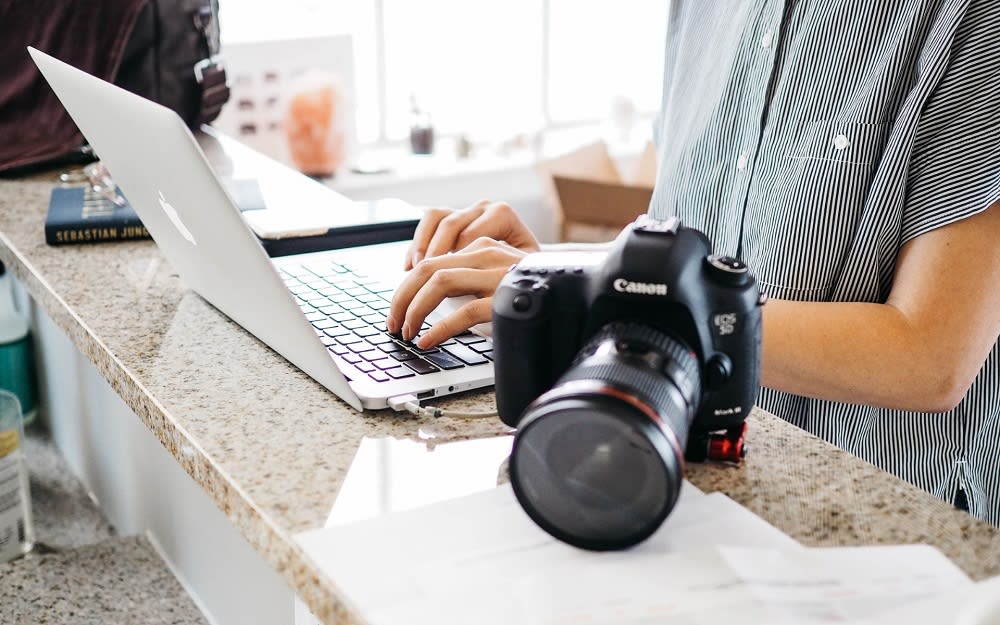 Photo courtesy of Unsplash

People often underestimate how important pictures are when it comes to selling your home. Pasadena real estate agents often use high-quality images in their marketing materials as well as on the MLS and other listing sites. The majority of prospective buyers will choose whether or not to schedule a showing of a home based on the images they see online. If you don't hire a professional to provide those images, you'll likely lose potential buyers before they even see your home in person. Need help finding a pro photographer? Ask your Pasadena real estate agent for suggestions of photographers they've worked with in the past and whose work they've been impressed with.
5. Finding the right real estate agent is absolutely essential

This one seems obvious, but you need to do more than just find a "good" real estate agent. You have to remember that your agent is representing you to the world. For all intents and purposes, they are the face and voice of your property when it comes to potential buyers.

Finding an agency with solid testimonials and exceptional references is essential, but that might not mean everything. Many of the best firms and agencies have impressive testimonials and online reviews, but they still may not be a good fit for you.

Your process of choosing a real estate agent should be a long and thorough one and should always start with asking friends, family members, and colleagues if they have suggestions for those they have worked with in the past. Once you've narrowed down your list, you can schedule interviews with your top choices to get a feel for how your personalities mix.

Remember, you will likely be spending a lot of time with your Pasadena real estate agent, so you need to make sure you feel comfortable, that your business is valued, and that all your questions are being answered.
Ready to start your real estate agent search? Reach out to one of the experienced agents at
BR Real Estate
to schedule a conversation and see if one of their agents is the right fit to help you sell your home for top dollar.
Get started today
!

*Header photo courtesy of Shutterstock